Governance Information
Welcome to the Governing Body of Wellfield Academy
---
Governors' Committees and Roles
From September 2022, the Governing Board has moved to a 'circle of governance' model with no committees.
The Chair of Governors is Mrs Helen Dicker MBE.
Mrs Dicker is also the Safeguarding Link Governor covering Child Protection and Prevent.
Training and Support
To keep abreast of new legislation and to maintain and learn new skills, Governors are encouraged to attend the variety of training courses that are available to them. New Governors are supported by a mentor. The Trust sets aside two additional meetings per year to concentrate on joint training objectives for Governors and Trustees.
---
Wellfield Academy Governing Board
Attendance at Governing Board Meetings
Business and Pecuniary Interests of Governors
Contact
The Chair of the Governing Body is Mrs Helen Dicker
If you wish to contact any governor you can do so by:
Telephone - Call the switchboard on 01772 421303 and ask to leave a message
Email - governors@wellfieldacademy.org
Post
Wellfield Academy
Yewlands Drive
Leyland
PR25 2TP
---
The Governors at Wellfield can be contacted via email governors@wellfieldacademy.org
Meet the Governors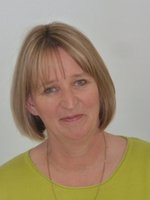 Mrs H Dicker
Chair of Governors
Helen is both Chair of Endeavour Learning Trust and Wellfield Academy. She has a degree in Engineering Science from Durham University and is a Chartered Civil Engineer. She worked as a geotechnical engineer and project manager on various contracts before focusing full time on her four children and voluntary work. Helen was Chair of Governors at Tarleton Community Primary school for 16 years and became a Governor at Tarleton High School as well in 2010, leading the governing body through the legal and other processes for conversion to Academy and Trust status since then. She has also been a Parish Councillor in Tarleton and at various times Secretary, Treasurer and Safeguarding officer for Tarleton Corinthians Football Club. In all these roles she has successfully led bids for Lottery and other funding leading to £millions of additional investment in community and school facilities. In all her activities, Helen brings a particular focus to leadership and people management issues, including taking responsibility for performance management of Headteachers, recognising these as critical success factor for all the organisations she has worked with. She was awarded an MBE in the 2017 New Year's Honours for services to education.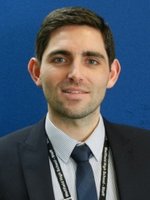 Mr J Lewis
Headteacher
I have worked as a teacher at Wellfield since 2009 and became a governor in 2011. Since joining Wellfield as a PE NQT, I have been provided with a range of professional development opportunities and became the Head of School in January 2020 and became Headteacher in September 2022. The governor role has given me a broader understanding of the school and allowed me to develop as a staff member and, in turn, as a school leader. I am extremely passionate about ensuring all students are given the best opportunities to succeed and to maintaining high standards and expectations from staff, students and governors.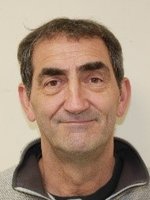 Mr D Brennand
Co-opted Governor
I have worked in Education since leaving University in 1981. 25 years teaching in Liverpool and then various leadership roles in Preston, Salford, Blackburn up to Associate Headteacher and then Local Authority Advisor and School Improvement partner in Blackpool. I am now retired from full time but still support schools through maths tutoring helping those who fall behind on their studies. I was also a Governor of a local primary school for over 20 years. Education has always been and continues to be my passion. I love the collaborative nature of all partners involved in improving the education of young people not just in the core subjects but as an all round educational experience.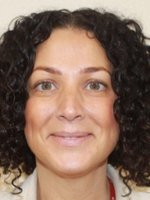 Mrs H Nicholson
Vice Chair of Governors
I have been a co-opted governor at Wellfield since September 2018 and since September 2019, I have been vice chair of the governing body. I am also a co-opted governor of a local primary school so have experienced a range of governor roles over this period. I am Mum to a 13-year old son who attends an alternative secondary school so I am able to not only bring an objective view to the board but also an informed one as I fully understand what is important when it comes to the education and wellbeing of our children. I work full-time for the Cabinet Office and for the last 3-years, part of my role has been working to support vulnerable young people across the NW. This work has included looking at the challenges and barriers that hold children back with regards to their education and provide opportunities and activities to support them in achieving their full potential. I have been able to offer some of these activities and events to Wellfield and have enjoyed the opportunity to meet some of the students as part of this work. In my spare time, which is limited due to having a very active teenager, I enjoy watching plays and films and taking walks with my miniature dachshund, Lenny. Over the last 2-years, I have built a strong connection with the school and I will work hard as a member of the governing body to build on the fantastic work already undertaken by the school, trust and the parents.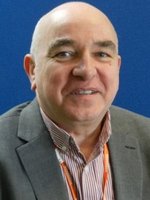 Mr M Walker
Co-opted Governor
Married with 2 grown up daughters I have lived in Leyland for the past 26 years. Currently MD of Leycare, Leyland based mobility and nursing home supplier; National service manager for Sumed International (UK) Ltd. Chair of Young Enterprise Lancashire and Chair of Lostock Hall Memorial brass band. I have been a governor of Wellfield Academy for 13 years originally as Link Industry governor and latterly as Community governor. Since becoming a governor at Wellfield Academy I have been actively involved, whenever possible, in the wider life of the school supporting students and staff in a variety of events. I believe Wellfield Academy provides an outstanding nurturing environment in which all students are encouraged to achieve their full potential.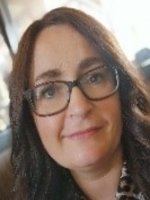 Nichola Sanderson
Co-opted Governor
My name is Nichola Sanderson and I was appointed as a Co-opted Governor in late 2019. I have 2 children who both attend Wellfield and was a pupil there myself some years ago. I am delighted to be on the schools Governing body. I have 25 years Human Resource Management experience and am currently employed as a Senior HR Manager within the criminal justice system. I have experience in a wide range of HR matters including people management, policy, strategy and change. In my spare time I enjoy spending time with my family. I also love to read, watch films and am fairly arty/crafty.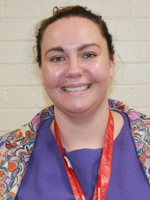 Miss D Hindle
Parent Governor
I have been a parent governor at Wellfield since October 2020. I have two daughters, one at Wellfield and one at a local primary school. I grew up in Leyland and am delighted to serve the local community as a school governor. I also teach in a Leyland primary school and enjoy having an impact on the children's education even after they have moved on to secondary school.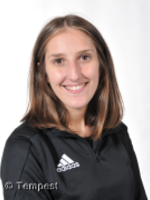 Miss L Bellemey
Staff Governor
I have worked as a teacher at Wellfield Academy since 2017. Since joining Wellfield as a PE NQT, I have been provided with a range of professional development opportunities. The governor role has given me a background to understanding how the school is run. Education is my passion and I wish to give every student equal opportunities to be and succeed in any career path they choose to take.
---